AT&T
AT&T offer TV and wireless nationwide, plus a large high-speed internet footprint. AT&T offer a wide choice of internet speeds to meet customers' needs. With our 100% fiber network, customers in 29 markets can download an HD movie in 36 seconds, a TV episode in 3 seconds and 25 songs in 1 second.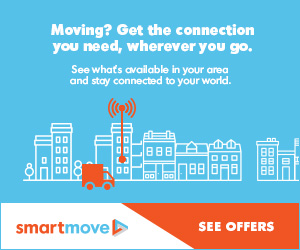 Sponsor Ad
DSL Extreme
DSL Extreme offers DSL Internet services for consumer and business customers throughout the United States.
Windstream
Windstream is a leading provider of advanced network communications and technology solutions for consumers, small businesses, enterprise organizations and carrier partners across the U.S. Windstream offers bundled services, including broadband, security solutions, voice and digital TV to consumers.
CenturyLink
CenturyLink is a leading provider of high-quality broadband, entertainment and voice services. Get All Your Services with CenturyLink and Save
$19.95 per month for 5 yrs.
5-Year Pricing
$100 Prepaid Card
When bundled with Unlimited Nationwide Calling
$34.95 per month for 1 year
Connection speeds up to 40 Mbps
Free activation & shipping on Internet
$25 prepaid card when you order online
12-month contract, autopay enrollment required
Frontier Communications
Frontier Communications servers rural areas and smaller communities in 28 states. Frontier offers high speed broadband, TV, Phone & Home Security services to residential and business customers.
$27.99 per month
Free Wi-Fi Router ($49.99 value)
Price for Life
$34.99 per month
Free Wi-Fi Router ($49.99 value)
No contract
Price for Life
No Phone line required
Earthlink
Earthlink is providing Dial up Internet, DSL Internet, Cable Internet and more award winning services.
$14.95 per month for 3 mo.
Supports multiple wireless devices usage
Wi-Fi modem available
FREE dial-up to use away from home (20 hrs./mo)
Click on city name and next page will show list of available Internet, TV and Home Phone bundle providers.
A B C D E F G H I J K L M N O P Q R S T U V W X Y Z