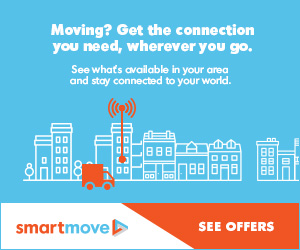 Provider:
Cox Communications
Plan:
Cox Internet Ultimate
Service Type:
Cable Internet
Price:
$69.99/mo. for 12 months
Connection Speed:

Download up to 300 Mbps
Upload up to 30 Mbps

Contact:
855-371-2930
Features:
Ideal for 9+ connected devices
1 TB data per month
Free access to 500,000+ WiFi hotspots
Up to 10 email addresses, each with up to 2 GB of storage
Free Cox Security Suite Plus
TV, Internet and Phone offers are just a click away - CableMover.com
More Cox Communications Broadband Internet Plans
Cox Cable Internet Features
Email
Every Cox High Speed Internet plan comes with up to 10 email addresses, each with up to 2 GB of storage, plus SpamBlocker to keep viruses out.
Hotspots
Stay connected on the go with access to 500,000+ hotspots nationwide with Cox High Speed Internet Preferred and higher service.
Security Suite Plus
No matter where your Internet research takes you, up to five devices will be protected from viruses and malware with Cox Security Suite Plus.
Cox Tech Solutions
With Cox Tech Solutions, you get unlimited expert advice, real-time diagnoses and immediate solutions 24/7/365.
Contour App
With Cox High Speed Internet and the Contour app you can stream multiple shows at once, anywhere in your home via your home WiFi network.